Detailed History of St Pauli Hamburg | Establishment, Infrastructure and More
Contents
Located along the Elbe River's right bank, St Pauli Hamburg encompasses the renowned Reeperbahn, a global symbol of nightlife and entertainment. This district holds special significance as The Beatles launched their legendary career here. With a strong musical heritage and its iconic red-light district, St. Pauli continues to be a dynamic hub of culture and entertainment.
Read on to learn more about the history of St Pauli Hamburg and how it became a major tourist destination.
What Is St Pauli Hamburg?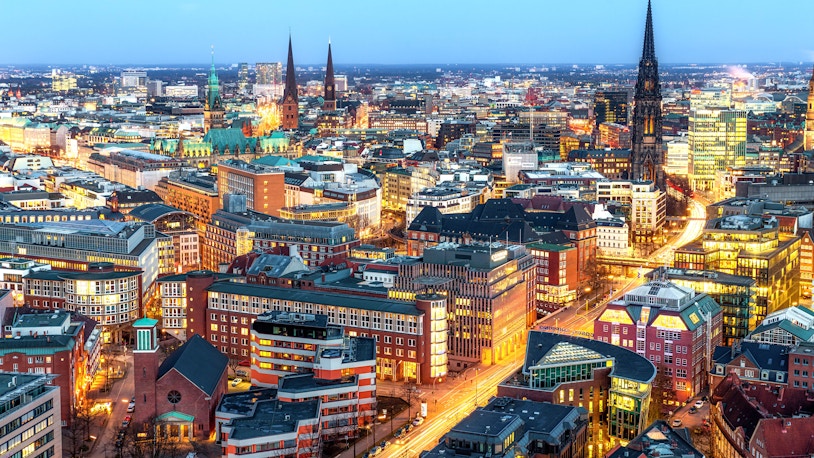 St. Pauli, situated on the right bank of the Elbe River in Hamburg, Germany, is a vibrant district within the centrally located Hamburg-Mitte borough. It's globally renowned for its captivating Reeperbahn area, often hailed as one of Europe's premier entertainment districts. The Beatles' iconic journey began here, and the district's musical roots continue to flourish, highlighted by the annual Reeperbahn Festival every September, showcasing numerous live music venues.
Beyond its musical heritage, St. Pauli boasts a rich architectural tapestry, featuring significant structures spanning various styles. The skyline graces us with towering spires from historically important churches like St. Michael's, St. Peter's, St. James's (St. Jacobi), and St. Nicholas'. 
Where is St Pauli Hamburg Located?
Address: St Pauli district, Hamburg, Germany
Located at the core of Hamburg, Germany, St. Pauli is adjacent to the city center and rests on the northern banks of the Elbe River. Its close proximity to the dynamic Port of Hamburg provides convenient access to the waterfront and lively urban amenities.
Closest Landmark: Planten un Blomen
St Pauli Hamburg History Explained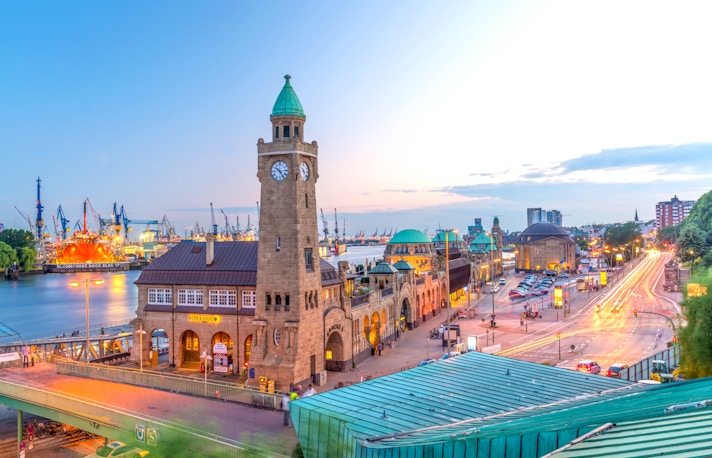 The Suburban Origins
In the early 17th century, St. Pauli, originally named 'Hamburger Berg,' emerged as a suburban refuge outside Hamburg's city gates. Its purpose was to house businesses, particularly rope makers, due to their undesirable attributes like noise and odour. This strategic location allowed free artillery fire and marked the district's beginnings.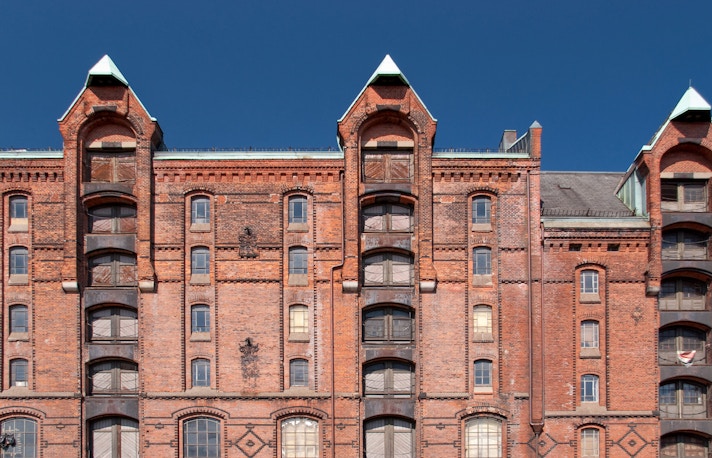 The Residential Evolution
By the late 17th century, St. Pauli transformed as the city officially permitted residential settlement. Workhouses and hospitals relocated here, and the district was named after the St. Pauli church. It was a pivotal moment in the district's evolution from an industrial area to a residential and entertainment hub.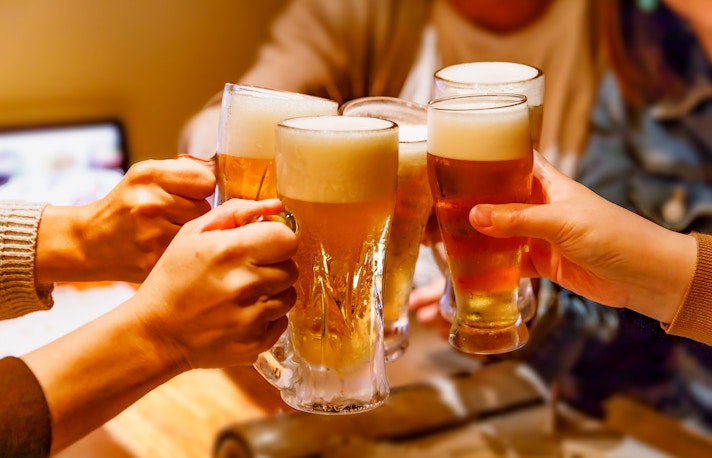 The Sinful Mile
In the 19th century, St. Pauli gained fame as a sailor's paradise. The district's vibrant entertainment scene, with its theatres, music halls, and taverns, earned it the nickname the "sinful mile." Sailors visiting Hamburg flocked to St. Pauli for leisure during their stays, contributing to its unique culture.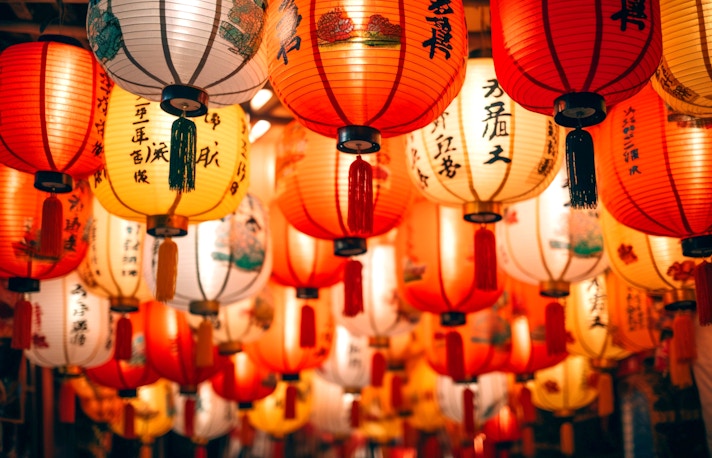 The Chinatown Affairs
St. Pauli was home to a vibrant Chinatown from around 1890. However, the 1930s saw the Nazis shutting down this area. Decades later, in the 2010s, the St. Pauli Chinatown began to reestablish itself, reflecting Hamburg's enduring ties with China and Asia.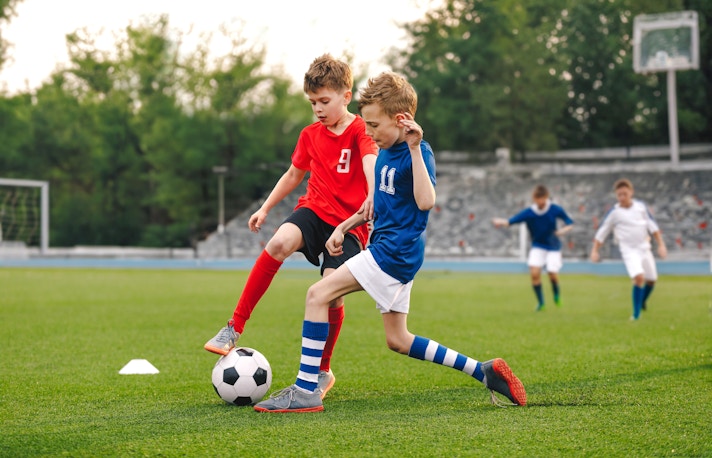 The Football Heritage
In 2010, FC St. Pauli, the district's beloved football club, celebrated its centenary. The club has been an integral part of St. Pauli's identity, contributing to the district's sense of community and pride.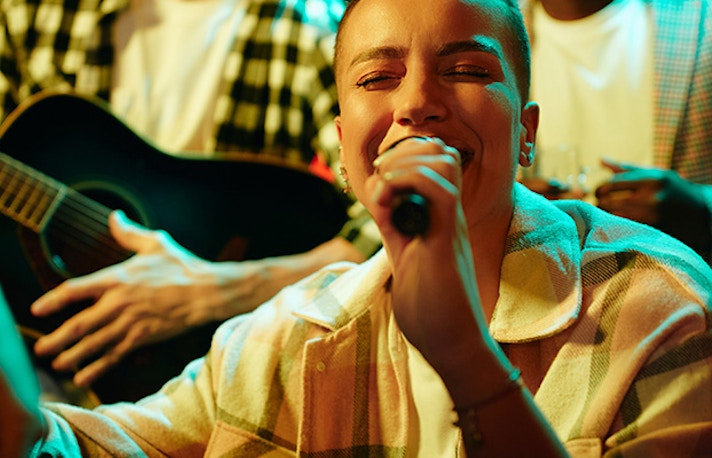 The Pauli Nightlife
Today, St. Pauli continues to be synonymous with vibrant nightlife. Its iconic Reeperbahn remains a symbol of Hamburg's entertainment culture, featuring bars, music clubs, theatres, and the famous red-light district. St. Pauli thrives as a dynamic and culturally rich district within the heart of Hamburg.
Infrastructure of St Pauli Hamburg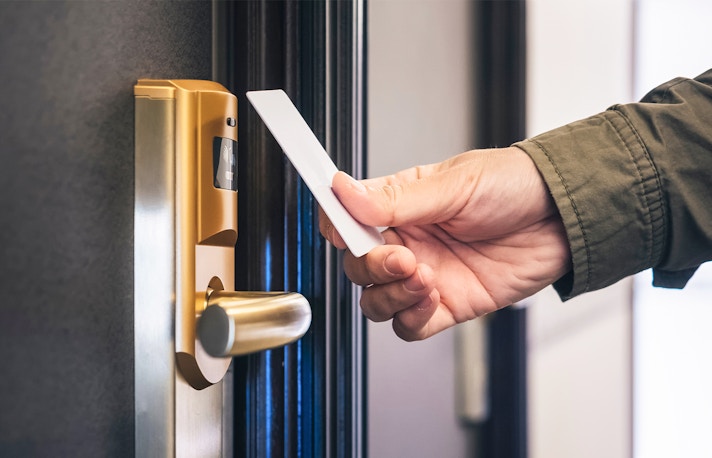 St. Pauli, renowned for its vibrant Reeperbahn, offers a wide range of attractions for both locals and tourists. Accommodation options are plentiful, spanning budget-friendly hostels to luxurious hotels, ensuring a comfortable stay for every traveller. The culinary scene is equally diverse, with traditional German eateries and international dining establishments serving up a delectable array of flavors, promising a delightful gastronomic experience for all tastes and preferences.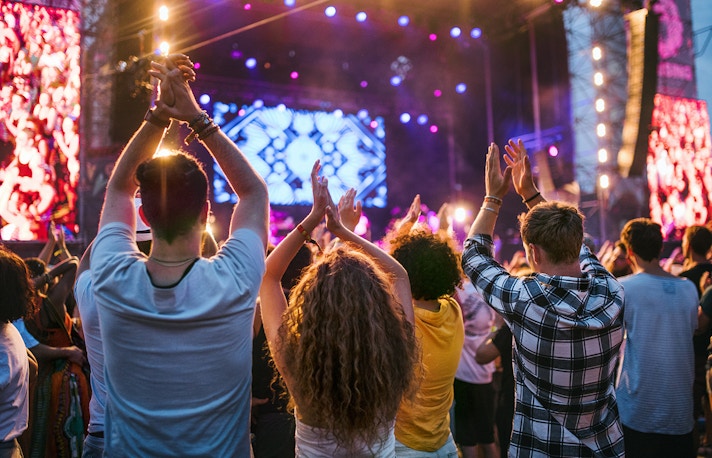 Cultural facilities flourish, with theatres, galleries, and live music venues like the Operettenhaus and Schmidt's Tivoli, offering entertainment for a wide range of tastes. The vibrant nightlife scene comprises bars, clubs, and pubs that keep the area buzzing late into the evening. Amidst this urban vitality, St. Pauli proudly maintains its maritime heritage, with the picturesque St. Pauli Piers serving as a gateway to the Elbe River and the Port of Hamburg. Here, visitors can enjoy scenic vistas and engage in maritime activities.
Book Your St Pauli Hamburg Tickets
All Your Questions About St Pauli History Answered
How old is St Pauli Hamburg?
Why is St Pauli Hamburg famous?
St. Pauli Hamburg, is renowned for its vibrant nightlife centered around the iconic Reeperbahn, its historical significance as The Beatles' starting point, and its red-light district, making it a captivating cultural hub.
Where is St Pauli Hamburg?
St. Pauli is located in the city of Hamburg, Germany, along the right bank of the Elbe River. It belongs to the Hamburg-Mitte borough, centrally situated within the city.
What is the infrastructural style of St Pauli Hamburg?
St. Pauli's infrastructure combines historic and modern elements. It features a mix of traditional German architecture, including churches, with contemporary amenities like a comprehensive transportation network, hotels, and entertainment venues.
How much does it cost to visit St Pauli Hamburg?
Are there guided tours explaining St Pauli Hamburg history?
Yes, guided tours take you through the extensive history of St Pauli Hamburg. An experienced tour guide will give you all the information about the area.
Why is St Pauli Hamburg known as the 'Sinful Mile'?
St. Pauli earned the nickname due to its reputation for hosting strip clubs, erotic theaters, and a red-light district.
What is the historical significance of the Zur Ritze bar?
Zur Ritze bar is famous for training boxing champions like Mike Tyson and the Klitschko brothers.
What are some interesting facts about the St Pauli Hamburg history?
St. Pauli's history is rich, marked by its origin as 'Hamburger Berg' in the 17th century, the rise of the red-light district, The Beatles' early career, and its ongoing cultural significance in music and entertainment.
Is it worth visiting St Pauli Hamburg?
St. Pauli offers a unique blend of history, culture, and entertainment. Whether exploring its nightlife, learning about The Beatles' legacy, or experiencing its vibrant atmosphere, a visit to St. Pauli is a memorable experience.